The company's beloved founder began his career as an airplane mechanic during the second world war. Upon his return to Canada, his strong sense of community and business naturally translated into the local automotive industry. 2 bays quickly evolved into rebuilding electrical components and sourcing parts for customers. Within a few years, along with help from expert staff and business partners, a warehouse was filled with auto parts, tools, shop supplies and commercial and industrial equipment. From there, a small group of local parts suppliers formed RPDL, one of the first buying groups in Canada, which catapulted the Canadian Auto Parts Aftermarket to where it is today.
Being members of the largest buying group in Canada and having exclusive rights to several brands has given us a leading edge in the industry. To decrease and ultimately eliminate defectives, we've formed strong relationships with all the top suppliers and manufacturers while refusing to supply poorly made, "cheap" products. With millions of dollars invested in stock, training, expert sales staff and, most of all, experience, our supply chain will prove to be precisely what you need to keep your customers going back. Full service with speed and value, we carry all major brands and the best in value brands. Our staff are trained and willing to find everything your company needs to be profitable in today's competitive marketplace.
Thank you for visiting our site!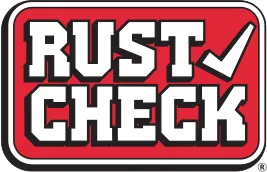 It's that time of the year to get your vehicle rust proofed. Protect your investment and get "Total Rust Protection" with Rust Check.